Lessons Rates: 30 min./$50.00 or 60 min./$100.00
All lessons are by appointment only. Please contact your instructor (contact info below) directly for scheduling.
24 hour cancellation notice is required.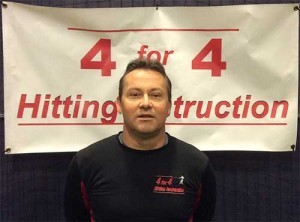 Bob Boutin – Bob is the founder and co-owner of 4 for 4 Player Acceleration. He is one of New England's most experienced instructors having spent tens of thousands of hours in the cage over the last 30 years. Bob spent six years as hitting coach at Brandeis University before leaving to act as Director of Baseball Operations at some of New England's finest indoor baseball facilities. He founded 4 for 4 in 2010. Bob has trained thousands of players from the beginner to the professional level. Bob is a 1987 graduate of Brandeis University where he was a two-time Academic All-American and three-time All New England selection. He was inducted into the Brandeis Hall of Fame in 2003. He currently holds a Level 1 Coaching Certification from K-Motion Baseball. You can reach Bob at bob@4for4hitting.com or (508) 776-2818.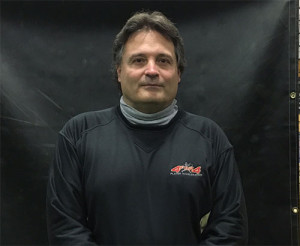 Ron Frazier – Ron is co-owner and partner at 4 for 4. He has been working in baseball as a coach and instructor for the for more than 30 years. Soon after his graduation from Bridgewater State University, Ron began his instructional career as Summer Baseball camp coordinator for Future Sports Inc in 1995 and then moved onto Frozen Ropes where he served as an instructor from 2000-2008 and also served as Baseball Trip coordinator and head coach for the Disney New Years classic teams from 2006-2008. During this time also coached high school baseball at Wareham High School and Bishop Stang High School from 2002-2011 and also taught Physical Education, Adaptive PE and Health for nine years. In 2008, Ron founded the South Coast Kings AAU baseball program where he served as president from 2008-2010 where all of the teams qualified for the AAU regionals including the original team coached by Ron which finished third in 2010, runners up in 2009 and undefeated New England Regional champions in 2008. In all 22 of those players went on to play baseball at the collegiate level. Ron then served as head baseball coach of the New England College Prospects sponsored by the Cannonball Foundation from 2011-2013. In April of 2014 Ron became a co-owner and full partner at 4 for 4. He deals extensively with collegiate talent as General Manager of the Bourhe Mariners of the Cranberry League. Ron has spent countless hours working with players both om a group and 1:1 basis at 4 for 4 Player Acceleration. He can be reached at ron@4for4hitting.com or (774) 263-5452.